As the sun sets behind the spectacular Blue Ridge Mountains, sky is various colors of pink, coral, aqua blue and some violet a bride and groom exchange their vows, promising to love each other for eternity. Guests are seated, some wiping tears from their eyes and taking in the picturesque scenery surrounding them.  After the ceremony guests move to the barn for cocktail and appetizers that feature local wine/beer and farm to table edibles from local farmers. Guests are oohing and awing over each detail and you hear muttering from the bride's mother about how perfect the venue turned out for her princess's wedding. All the while, your staff is busting their butts to keep up with a flawless experience unbeknownst to the guests. Isn't this what every wedding venue owner wants to hear and have guests experience?

  Owning a wedding venue has many positive aspects but some downfalls. But doesn't every business venture have those?  When deciding to purchase a property to use as a wedding venue or any event space for that matter, think about what you want the vision to be. Talk to local wedding planners and see what brides in the area are looking for in a venue. Speak to a real estate agent who specializes in wedding venue properties to help accommodate your vision. Do you want a small intimate venue or upscale large estate to accommodate 500+ guests?  What is your budget to spend on property and renovations if needed? According to wedding venue pro Steph Padovani, she suggests following these 4 steps before opening a wedding venue:

Networking: Contact other local wedding venue organizations to gather data about wedding venue numbers

Contact a wedding venue mentor preferably out of state to help guide you into the market, give advice, and allow you to shadow a few of their weddings to get an idea of what it takes.

Join weddingreport.com which will give you data on the weddings in your area and current cost break downs according to category. i.e. venue,  music, flowers, catering. The spending distribution will give you an idea of what couples spend and give you an idea of how many weddings you will be competing for in your price range.

Research, Research, Research! Look into the completion around your area. See what you have to compare to or what other venues offer versus what you want to offer. You will want your venue or wedding vision to be unique to others in the area and offer a vision other venues do not.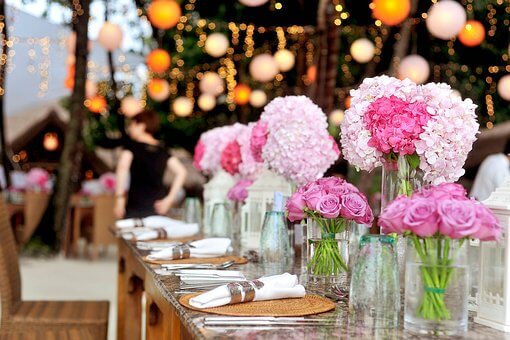 Owning a wedding venue is definitely a unique experience and not for the faint of heart. If you research the local market, understand what bride's vision for their dream wedding and know the numbers for what it takes to run a successful wedding venue then you can very well run a successful business. Come up with a budget for what you want to spend and start the hunt for the perfect wedding venue property to purchase. The sky is the limit!