Starting a wedding venue is an exciting chance to be your own boss while making couples' dream weddings a reality. It's a thrilling new beginning – but it can also seem like a big undertaking. These easy steps will help anyone interested in opening a wedding venue to pick the right location to create the space they're imagining and use social media to make their venue a favorite among local couples.
Picking the Right Location and Property
Before choosing a general location and then a specific property, you should take a look at your finances and consider how much you're willing to invest in your wedding venue. This well help you to make decisions about whether to build a new structure or repair an existing one. If you decide to save money by purchasing a property with an existing building, you'll need to figure out whether or not major renovations are in your budget. Keep in mind that it can be very costly to bring barns up to code.
If you're low on cash while renovating or building a new structure, you can start bringing in money by hosting outdoor weddings. It only costs a few thousand dollars to rent a sturdy tent to host outdoor weddings and other events so that you've got an influx of cash before the entire property is ready for business.
Decorating to Be Remembered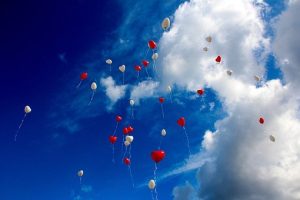 When deciding how to decorate your wedding venue, keep in mind that you want to attract clients to your space – which may mean decorating differently than your personal style. Visit local wedding venues and note any decorating themes among the most popularly- and the least popularly-reviewed venues. You want to want to meet an unfilled need in the market if possible while also avoiding common pitfalls of less popular local venues.
Check out social media for guidance on choosing wedding venue trends that meet couples' needs and fit your space. On Pinterest, couples can pin photos of wedding venues and wedding décor that inspires them. And on Reddit, couples post photos or text descriptions of what they're looking for in venues – and what they avoid. Most of your décor should be timeless and flexible so that it can be adapted to any color palette or theme. You should carefully decide on a few trendy elements to mix in so that your venue is Instagram-ready but won't feel dated as wedding trends shift.
Using Social Media to Market Your Wedding Venue
One of the biggest challenges for new wedding venue owners is figuring out how to promote their venue in a way that feels new and fresh. A great way to promote your space without spending additional money is to cultivate a social media presence. Have professional photos taken that showcase the best views and most unique aspects of your venue. In order to ensure flawless social media engagement, set up social media accounts for Instagram and Facebook and begin posting these photos before you even open for business! If visitors to the venue or to your social media pages are inspired, they'll likely share photos, which will publicize your venue to all their friends and followers.