When you become engaged to that perfect someone the next thing that comes to mind immediately is your wedding day. All you envision is WHERE that special day will occur. Whether it will be indoor, outdoor, a rustic setting or classic elegant event with tuxedos, options are endless. But most important is you can't have a wedding without the perfect venue. A business that will always stay busy is in the wedding industry, with more than 2.5 billion weddings each year and approximately 40% of the wedding budget goes toward venue location. While there is an opportunity to have a highly profitable business owning a wedding venue, some important factors need to be considered such as the following: Who is your ideal client, what is vision for your future venue, how is the business in area, and average profit margin for venues in the area.

  Charlottesville has many beautiful wedding venues for sale that could host a wide array of events. Whether you want to own an expansive waterfront estate, rustic venue space, or sprawling winery property Virginia Estates has multiple wedding venues for sale. Below I have featured a couple of their venues for sale.

  This Smith Mountain Lake Winery Estate has stunning Blue Ridge Mountain and pastoral views that would make the perfect backdrop for wedding photos. As you drive into this estate you will be greeted by beautiful towering columns and gated entrance which offers much needed privacy. The main estate sits on 5 acres that boasts vinifera and hybrid grape plantings where the annual wine production for this vineyard is approximately 2750 cases. This number could easily increase if vineyard is expanded. Spacious winery building is 6500 square feet that offers a beautiful tasting room with built in bar, stately stone fireplace, double doors that open to outdoor seating area with spectacular views, and separate residential living space for owners. This is just a small description of this magnificent Smith Mountain Lake Estate which could easily be a profitable winery and wedding venue business.
  
  Oak Crest Vineyard is located in the northern neck of Virginia and sits on 18.5 acres of spectacular beauty. Mountain and vineyard views will surround you as you look out onto the property from winery/tasting area. Outdoor area could easily accommodate an outdoor wedding venue while tasting room could accommodate reception space if weather is dreary. This property not only includes an opportunity for a wedding venue but winery as well. Owners of this breath taking property can retreat to their secluded 3600 square foot 3 bedroom 3 bathroom home. With custom wood cabinets, cathedral ceilings, beautiful stone fireplace and 8 foot staircase that leads from main living area to game room. Oak Crest Vineyard would be an ideal property for those wanting to enter the winemaking business but could supplement revenue with wedding venue option.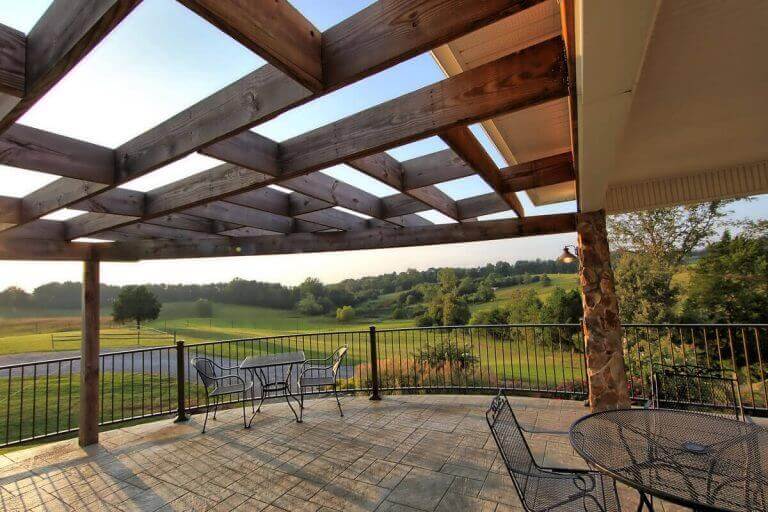 These are just a couple of our amazing wedding venues we have for sale in and around Virginia. If you are ready to take the next step in owning a profitable wedding venue, our team of realtors and trusted professionals can assist you through the process. Please contact the office of Virginia Estates at (877) 646-8800.