You've got the ring, you set a date, wedding venue is picked out. Now it is time to plan the wedding of your dreams. But as you make your dream a reality, wedding terms and verbiage start to jumble altogether. Black tie versus blackout or block out rooms? Below is a quick list of (almost) A to Z wedding venue terms you may come across.
(Almost) A to Z Wedding Venue Verbiage
All Inclusive: Wedding package that offers entire wedding needs for one flat price. Which may include everything from wedding venue cost, catering, to tuxedo rental. Therefore make sure to read the fine print to see what it all includes and doesn't.
Black-Out Dates: When choosing a wedding venue this is VERY important to ask about. Black-out date is the unavailability of wedding venue due to holiday or lack of space on that date.
Capacity Chart: How many guests or people a wedding venue can accommodate. This includes those who are not quests per se but wait staff from catering company you hire, DJ, wedding planner, etc.
Day of Planner: Wedding planner that will assist with wedding ONLY for day of the wedding. Having a wedding planner for the day of the wedding can help alleviate stressing the bride. Which can be less expensive than a typical wedding planner.
Emcee: Individual who announces speakers, songs, dances. Also known as DJ
Final Guarantee: Final head count given to wedding venue or caterer.
Gobo: Template attached to a light source to create a design such as a monogram to shine on the dance floor, ceiling or wall. Ask wedding venue if this option is available.
Hosted Bar: Which is also known as open bar. A host who pays for all drinks. A host can be bride and groom, or parents of bride and groom.
In-House Catering: Wedding venue provides catering. Typically this option will not allow outside caterers. Even for a wedding cake.
Luminaria?
Luminaria: Decorative lantern made from a paper material with a candle inside. Some wedding venues will NOT allow open flame. As a result, make sure to check what rules are stated for candles or open flame.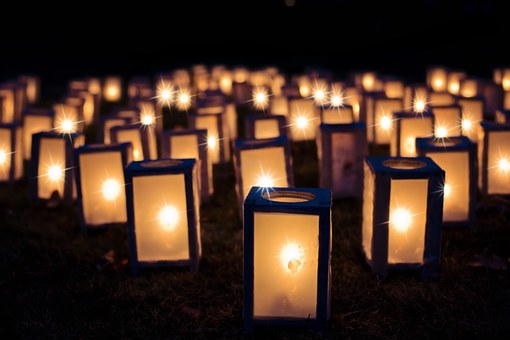 Mocktail: Cocktail created that does not contain alcohol. Ideal for those wedding guests who cannot have alcohol.
Refundable Deposit: Money given to hold wedding venue. Which due to certain circumstances, not all monies will be refundable. Double check what those circumstances will be.
Site Coordinator: Wedding venue point of contact
Tension Tent: Dome-shaped tent that can sustain high winds. This allows few poles that are needed to hold the tent up. Which in turn makes this option ideal for large outdoor weddings. Creates more covered space.
Wedding Insurance: Who knew you needed insurance for your wedding? Consider this policy which prevents financial loss from canceling a wedding due to natural disasters, illness, etc. Wedding venues may offer insurance.
One of the most important events in your life is your wedding day. Therefore, if you are not clear or unsure what something means, ASK! Because not asking a certain question about what something means can possibly end up costing you money. Or worse case, not having something at your wedding that means a lot to you. Never hurts to clarify.